AAUW Cobb County celebrates 40th Anniversary on Saturday, March 9th at the Indian Hills Country Club.
Our deepest gratitude is extended to Bonnie Williams for her excellent coordination of our AAUW Cobb County 40th Anniversary celebration. Thirty seven members, past and present, joined together at Indian Hills Country Club for a delightful brunch. Rosemary Winter, one of the original members when the branch was chartered in 1979, shared some memories and perspectives on issues, interests and community involvement as well as how the membership grew. Carol Stephens traveled from Virginia and Barbara Stidfole traveled from Florida to attend the event. Attendees shared memories that reflected changing times and the continued mission of AAUW. It was a great time of sisterhood and celebration!
---
BRANCH MEETING
BRANCH MEETING TUESDAY, APRIL 9TH
Our next branch meeting will be held at the East Cobb Government Center in the large meeting room
Our guest speaker will be AAUW Georgia Co-President Yetta McMillan who will speak about the intersectionality of AAUW at national, state and local levels.
Bonnie Williams has put together a 40th Anniversary scrapbook and will bring it to the meeting to share.
At the April meeting we will share information from the March 26th 'brainstorming' meeting, as well as have an important business meeting and address election of officers.
Also, information will be provided about the new process to renew annual dues.
Tuesday, April 9th
7:00 PM Refreshments and Social Time
7:30 PM Program, followed by business meeting
East Cobb Government Center
4400 Lower Roswell Road
Marietta, GA 30068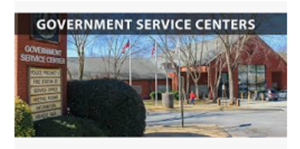 ---
2019 Scholarships
2019 Scholarships will be available in January through Chattahoochee Tech Foundation. Please see the Scholarship Tab for additional information.