Register for 13th Annual Women's History Day Virtual Celebration on Saturday, March 6th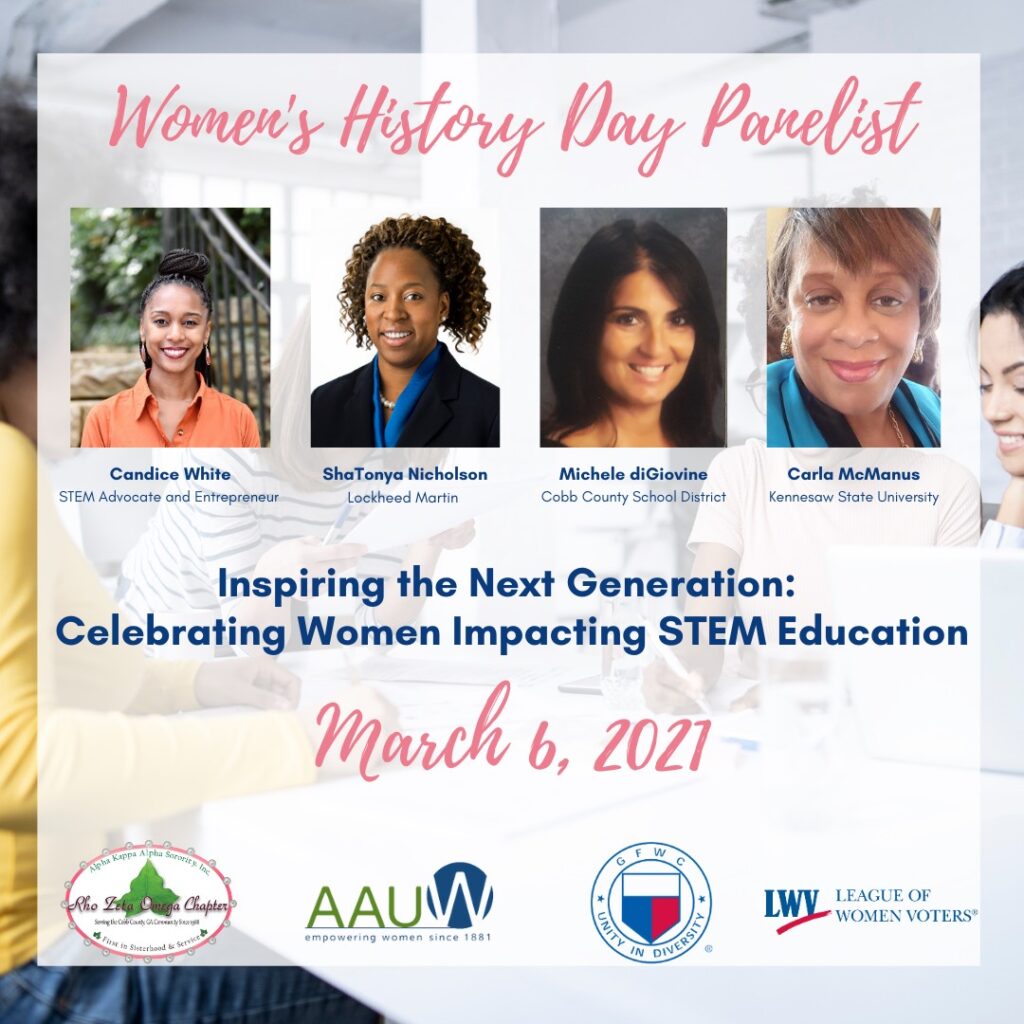 AAUW of Cobb County, as one of the sponsoring organizations for this virtual event in celebration of Women's History Month, is extending an invitation to register for this event.
Registration is required.
When you register, you will receive the link for the ZOOM webinar event.
Here is the registration link:
https://us02web.zoom.us/webinar/register/WN_aqgKGnRqS-iF5iuK3nKNSQ
Hope many can login to this panel discussion about women promoting STEM.
---
We hope all are well and safe during this pandemic.
Although COVID-19 disallows us gathering in person, AAUW of Cobb County continue to share a common mission and passion for education and equity.
Our Cobb members are very disappointed to not be able to participate in the Atlanta AAUW 2020 Bookfair at Perimeter Mall scheduled for this fall. The book sale has been cancelled. Cobb County members along with Atlanta and North Fulton members continue to volunteer together to provide local and national scholarships as well as local community-based activities. We will anticipate a return to a public book sale venue while focusing on internet sales in the interim.
---
Women's History Day Event
Saturday, March 7th
Chattahoochee Tech North Metro Campus
5198 Ross Road
Acworth, GA 30102
9:30-10:00 Continental Breakfast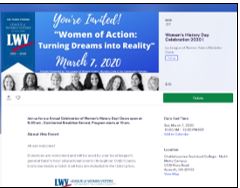 10:00-12:00 Program
Celebrating Women of Action:
Turning Dreams into Reality
Panel:
Alli Neal, Revved Up Kids
Lorna Heid, Independent Grounds Cafe
Myesha Good, Training for Candidates
Sharon Hill, Public Eye Relations
To register, click here.
Branch Meeting:
Our February Branch Meeting will be held in the afternoon, in order to take advantage of daylight travel preferences in the winter.
Tuesday, February 11th
2:00 PM
East Cobb Government Center,
4400 Lower Roswell Road.
Light refreshments will be provided.
The program will feature topical and important information for members and the community at large:
2020 Census with guest speaker, Bea Piddock
2020 Georgia Legislative Updates
2020 Branch Updates
Special Event will follow to celebration 100th Anniversary of Right to Vote with
Look for updated evite … coming soon!
BOOKFAIR UPDATES AND CELEBRATION:
Our milestone 60th AAUW Atlanta Bookfair was well received and heralded another successful partnership with Perimeter Mall and branch volunteers. Income and volunteer hours will be finalized soon. At this time, pending adjustments, it looks like Cobb volunteers contributed 20% of the hours. We don't have final figures yet, but we should receive proceeds that will allow us

to sponsor two scholarships through Chattahoochee Tech Foundation. There will be an AAUW Atlanta Bookfair Steering Committee Meeting on November 12th with final details and distribution of proceeds available at that time. We are so grateful to the many volunteer hours and many ways our membership contributes to this annual fundraiser. Thank you!
There will be a brunch on December 8th at Marlow's Tavern in Dunwoody to share stories and celebrate a milestone book fair. The brunch is from 2 to 4 PM and all volunteers are invited to attend. Cobb volunteers should let Debbie Karvey know if they plan to attend at 678-520-2231 or debbiedah@msn.com
COBB HOLIDAY CELEBRATION: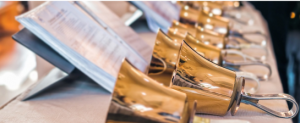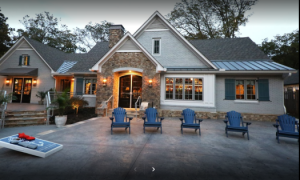 Big thanks go out to Barbara Blue who has organized our annual holiday concert and dinner for Sunday, December 15th. The RUMC Christmas Festival Concert is at 3:00 PM. Tickets are free … please contact Barbara after November 11th when tickets will be available and let her know if you would like to attend. You may contact her at: blu16br@gmail.com or at: 404-971-0988.
Please also let Barbara know if you plan to celebrate the holiday together over dinner. This year we will gather at 5:00 PM at The Big Ketch Saltwater Grill in Roswell. The restaurant is located at 1105 Canton Street (close to the Fickle Pickle.)
Additional announcements about upcoming events will be sent via e-mail.
Enjoy the holidays!!
Debbie and Judy
---
January / February meetings … in development
SATURDAY, March 3rd: Women's History Day Event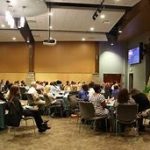 Agents for Change: Women Leading in Non-profit Organizations
9:30 AM to 12:00 PM
Chattahoochee Tech North Metro Campus
See attached link to register
TUESDAY, April 10th:
Eighth Grade Girls STEAM Essay Contest Winners
Our guests will be girls interested in science careers, their teachers and parents
East Cobb Government Center
4400 Lower Roswell Road, Marietta
7:00 PM – 9:00 PM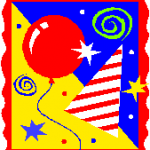 May 8th at 6:30 PM (TUESDAY)
Annual Celebration dinner
Woman of the Year recognized
Scholarship recipients introduced
Location: TBD
---
AAUW of Cobb County January Branch Meeting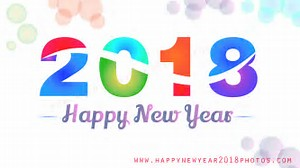 Merry Christmas and Holiday Greetings to all our members, family and friends,
You are invited to the first meeting of the New Year.
We will be hosting and sharing time with members from the North Fulton Branch.
It will be fun getting together, talking about book fair, Georgia and AAUW.
Our program will be inspiring as we take a look at 2018 in Georgia and AAUW opportunities.
A guest speaker with Georgia Women's Policy Institute will focus on issues important to us all.
There will be important activities to do and learn about during the program.
There will be 15 members attending from North Fulton, let's have as many, or more, attending from Cobb.
See you there in the new year!!!!!
Special New Day, New Time, New Year:
Monday, January 8th
10 AM to 12 PM
ECGC … large meeting room
Light refreshments will be served (courtesy of North Fulton Members)
Take care, stay safe and savor the joys of the season,
And we'll see you in January.
Bea and Debbie
AAUW of Cobb County November Branch Meeting
Organized by Book Discussion Group
Tuesday, November 14th
7:00 PM: Refreshments
7:30 PM: Program: Women in the Justice System
Guest Speaker: M Faye McCord, Attorney
East Cobb Government Center
4400 Lower Roswell Road
Marietta, GA 30062
We look forward to you joining our branch meeting and sharing our AAUW friendship and advocacy.
4400 Lower Roswell Rd
Marietta, GA 30068-4233
770-499-4447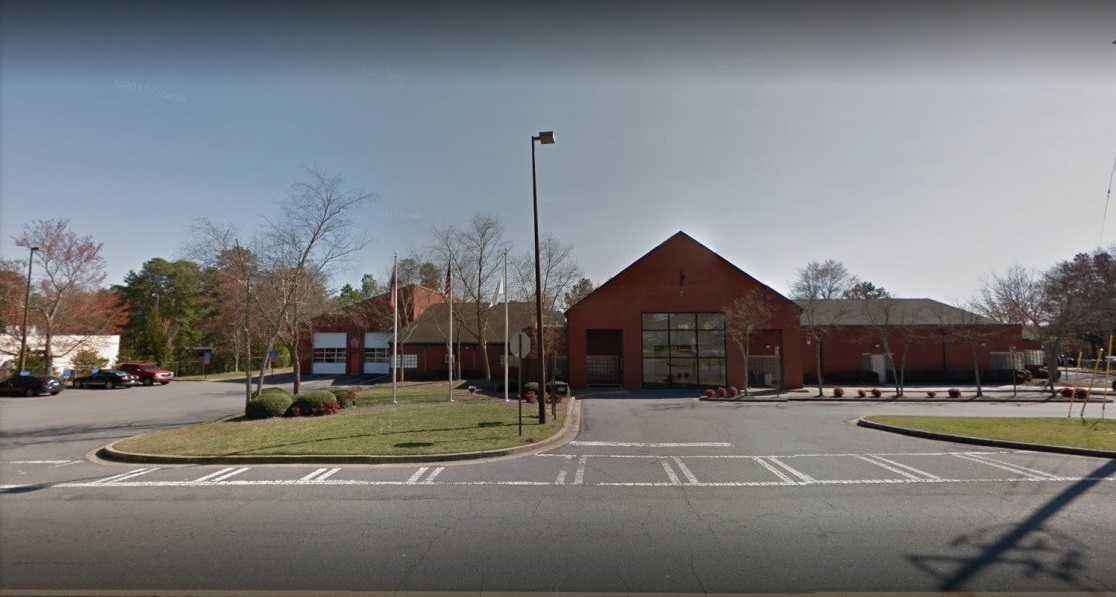 Agenda:
The updated Membership Directory will be available
We will recognize several of our members for their years of service
Debbie Karvey will share the news from DC National Convention held in June
We will discuss plans for the year and vote on the budget for 2017-2018
Book Fair sign-up sheet will be available
Light refreshments will be provided at 7:00 PM.
Meeting will start at 7:30 PM.
Hope to see you there,
Bea
---
AAUW Georgia's State Convention
Theme: Support Her
Date: Saturday April 22
Time: 9:00AM
Location: Hilton Atlanta Perimeter Suites
6120 Peachtree Dunwoody Road
Atlanta, GA 30328
Registration Fee: $40.00
Learn more about the Georgia's state convention.
---
American Association of University Women is a national organization that promotes equity for all women and girls, lifelong education and positive societal change. AAUW offers scholarships, action for gender equity, and support for personal and professional growth; community leadership and friendship.
Founded in 1881, the AAUW is the oldest and largest national organization working for the advancement of women. Membership in the national organization is 100,000, with branches in all states.
Our mission is to advance equity for women and girls through advocacy, education, philanthropy, and research.
---
Celebration Banquet!
AAUW COBB CELEBRATION DINNER:
Tuesday, May 16th at 6:30 PM
Mark the date on your calendar. We will be celebrating at Aspens in East Cobb.
Our guests will be:
Darlene Duke, Executive Director of Sweetwater Mission AAUW of Cobb County
2017 Woman of the Year
Elizabeth Neleski, KSU Scholarship recipient and family
Karen Rios, KSU Scholarship recipient / guest
Aspens Signature Steaks: 2942 Shallowford Road, Marietta, GA 30066 / 678-236-1400
View the menu.
Please RSVP with Nancy Coakley (phone / email ) if you
have not done so already.